WELCOME TO YOUTH AND SOCIAL IMPACT, PMI SOUTH AFRICA CHAPTER
The Youth and Social Impact Team works closely with the PMI Educational Foundation and their resources. For more information about PMIEF, please have a look at the website:
www.pmi.org/pmi-educational-foundation
PMIEF helps put youth on the path to success by incorporating project management skills into their daily lives.
Young people are tomorrow's global leaders. Our goal is to forge partnerships with the non-profit organizations that support and prepare youth for success by offering our project management expertise, resources, and volunteers to aid them in their missions:
Inspiring youth to achieve their goals, making dreams a reality.
Enable youth to realize their potential and transform lives through project management.
Make an impact on the lives of young people by teaching them Project Management and mentoring and guiding them.
Sustain our emphasis on young people, creating generation after generation of adults who fulfil their own goals and are prepared to shape their world
Sharing of experience
We teach basic project management skills using the PMIEF Project Management Skills for Life programme. Project Management is a skill for life, and our aim is to make the training practical and immediately applicable by using every day practical examples. We incorporate fun and engaging activities in our training sessions which involve the learners and students actively in the training and help in the learning process. Children learn through play, however even with adults, involving games helps in the learning process and understanding the concepts. It not only captivates learners and students, but it offers the opportunity to experiment, make mistakes and practice skills in a memorable manner. And of course, it makes it all more fun and engaging for everyone involved.
We tailor the materials to the age of the group, available time and platform given. As such we can present the materials in 1-2 hours or over 4-5 weeks in 2-hour sessions. We make sure the students understand the basic concepts by asking many questions and using examples to illustrate the concepts.
We also incorporate mentoring of students into our programmes where a PMI volunteer is assigned to a group of students to help them through a project, mentor, train, coach and motivate them. Volunteers often share their own experiences with the mentees during these sessions to inspire the learners and students.
During 2021 we reached over 500 Students and counted more than 800 volunteer hours with four of our partners in South Africa. During 2022 we reached over 2600 students and counted more than 1880 volunteer hours with six of our partners. These programmes are focused in South Africa, but with the African Leadership Academy we reach another 8 countries in Africa.
Sharing knowledge aims to inspire youth to achieve their goals, making dreams a reality. This benefit ripples through the community.
We ask our volunteers to:
Generously share knowledge
Positively engage with learners
Commitment to the objectives and priorities of the role within Youth and Social Impact portfolio
Timely and professional fulfillment of your commitments
Active participation in the teams associated with your commitment
Recognition and timely response to communications relating to your commitment
Regular communication with the initiative lead associated with your commitment
Follow PMI and PMBOK principals and guidelines
Our Programmes and Partnerships

The African Leadership Academy seeks to transform Africa by developing a powerful network of young leaders who will work together to address Africa's greatest challenges, achieve extraordinary social impact, and accelerate the continent's growth trajectory. We have been fortunate to have a number of programmes at ALA. For example, as part of their student enterprise programme, we facilitate a tailored Project Management Skills for Life course over 6 months which provides the knowledge and then support from PMI mentors to deliver a project that meets one of their enterprise objectives

Junior Achievement South Africa has been engaging with PMI for a number of years. Junior Achievement Africa aims to equip Africa's youth with the skillset and mindset to build thriving communities and prepares Africa's youth for the future of jobs. Since October 2020 we have been training Grade 10 to Grade 12 learners in Project Management Skills for Life with a tailored programme. In May 2022, we trained 20 of their facilitators in the Project Management Skills for Life tailored programme in a face-to-face session so that they could roll this out during their enterprise programmes with the schools for greater reach and impact. In October 2022 we participated in their Company of the Year competition where PMI sponsored a trophy for the Enterprise that applied their project management skills best during their programme and a PMI volunteer took part as judge for the competition.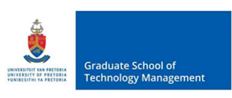 At the University of Pretoria, we have been training approximately 250 first-year Business Management Students in the Project Management Skills for Life programme each year with around 60 PMI volunteers from across the globe. The students receive training and are then required to apply their knowledge supported by a PMI mentor in a community project that supports a local business or school and a United Nations Sustainable Development Goal
In addition, during 2022 we ran programmes at University of Johannesburg and Stellenbosch University for 3rd year students and postgraduates and junior academic staff.
From time to time, we also try to help a community or a children's home in need where we might be looking for donations, a tutor for girls, books and games, someone to help with a reading club or any other needs that they might have.
If you have any spare books, board games or spare time and want to make a difference, please contact us.
Do you want to get involved?
We are always looking for committed, inspiring and experienced volunteers as well as partners and businesses that can help us increase our reach.
If you want to get involved, please contact us for more information. 
Email us at: